Startup Intelligence has recently completed a report on the Turkish Startup scene for our client IBM.
IBM is hosting a networking event for startups and investors. The IBM Smartcamp will take place in Istanbul on the 4th/5th of October and is focusing on startups working towards a Smarterplanet - ie, companies with innovative solutions in analytics, energy, healthcare, cities, transportation or security, for example.
Our report gives a brief intro to the booming online scene in Turkey.  The country benefits from stable economic growth and increasing private consumption and foreign investment.  Six to nine million users have spent $16.3b in the ecommerce market in 2010 only. The country has a high penetration (60%) of credit cards and is massively keen on social media, being the third largest audience on Facebook.
The young population (70%  is under 30 years old) is the perfect driver for tech innovation. Government has been promoting tech entrepreneurship with increasing public spending in R&D and tax benefits for startups. Investors like Inventures and Hummingbird Ventures have an eye – and a stake – on the local market. Other European and American investors are flying to Ankara or Istanbul to dig into the local scene.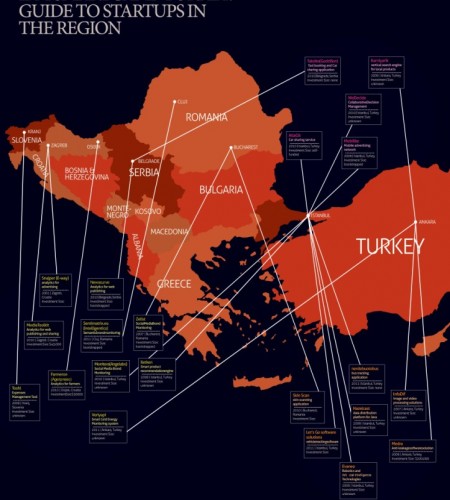 You can read more about our report here. Or take a look at the startups to look out for in the Balkan region. If you're interested in any of these local markets we would love to delve into more detail, just let us know